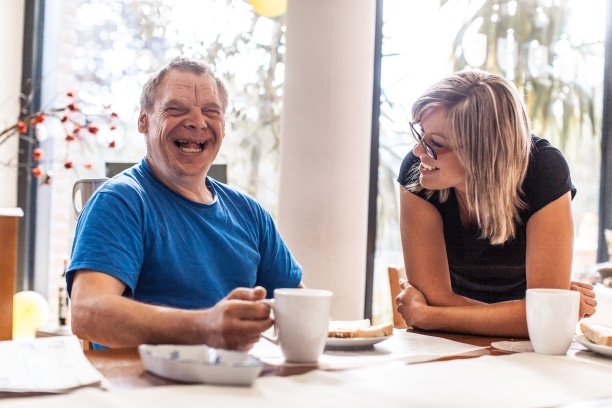 Residential Support
We believe that every person we support should have control over where and with whom they live. We operate three group homes with this concept in mind. Our homes are situated in established neighborhoods in Wilmington, North Carolina. Each person residing in these homes has their own room, which they may decorate to fit their tastes. Each person has an individualized plan that he or she creates with the support of our interdisciplinary team. We assist in short and long-term goal development emphasizing personal growth, education, and skill acquisition. We offer ICF and Innovations services within our group homes.
Educational and Vocational Development
CFGH provides a day program for adults with Intellectual and Developmental Disabilities called the Life Enhancement Center. The focus of our Life Enhancement Center is to assist each participant in developing skills to meet their expectations of a meaningful life. This may include job development activities, educational enhancement, social skill development or community inclusion. Our program includes training and support to help each individual reach their goals. We work with community partners to help enhance the lives of each Participant and ensure each individual has an opportunity to fully participate in their community.
Community Inclusion
We believe that everyone needs to have an active role in the community in which they live. Historically, individuals with intellectual and developmental disabilities are often excluded from the community, which is a detriment to these individuals and the community as a whole. We assist participants in exploring their community and making the type of community connections that most of us take for granted. Aspects of our community inclusion program include leisure activities, educational programs, religious events, employment activities, social activities, and goal setting.